Planning a road trip through France in November to visit dear friends. The question is : will I manage to overcome my phobia of driving in France?
The illustration is by Roberto Innocenti, The Last Resort, an illustrated album which makes me dream.
To think that by the first of October, all the leaves will have fallen…

I love this illustration from the 11th century, it shows the Chinese monk Xuanzang (c. 602- 664) who traveled to India in order to bring back to China 700 Buddhist texts. Strange choice of colour for the lips but the tiger is fantastic. I love the rucksack too with its wisps of incense.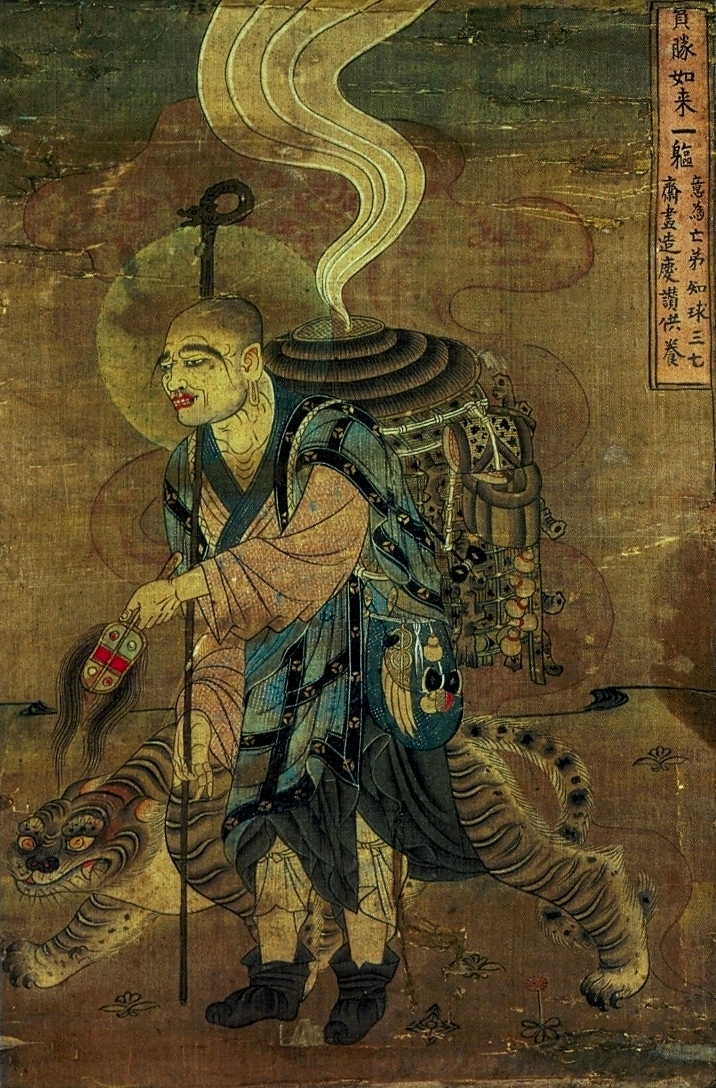 Mostly digital painting these days. It had been a long while. It is quite relaxing. This is a close-up of a new big painting. Work in progress of course…
My Hounds of Love…
Of course, after having read a DK book about rocks and minerals of about 350 pages, I gave in to the temptation to buy two clusters of these marvelous crystals. I went for pyrite, or the so-called Fool's gold, because everything that glitters fills me with glee. The extravagant shiny one is a Chalcopyrite and the other one, which also has quartz crystals is a Sphalerite Galena Pyrite. I am very pleased. I look at them every day with a magnifying glass. I think I found a way in…